About
About HISP
The Humanities and International Studies Program (HISP), offers a unique opportunity to explore global and American studies through literature, art, music, religion, history and foreign policy. The program has a strong emphasis on critical reading, thinking and writing skills. The global perspectives on learning and understanding combined with the skills taught, prepare HISP students for a bright college future.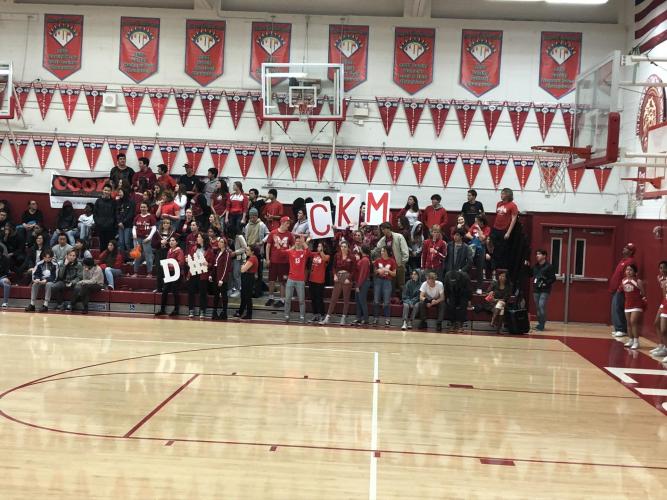 HISP Students
HISP students are themselves as diverse as the topics and subjects they study in school. HISP attracts students from all over the Sacramento region. And, since Sacramento is one of the most culturally and ethnically diverse cities in the nation, it is no surprise that C.K. McClatchy High School and HISP students reflect that diversity.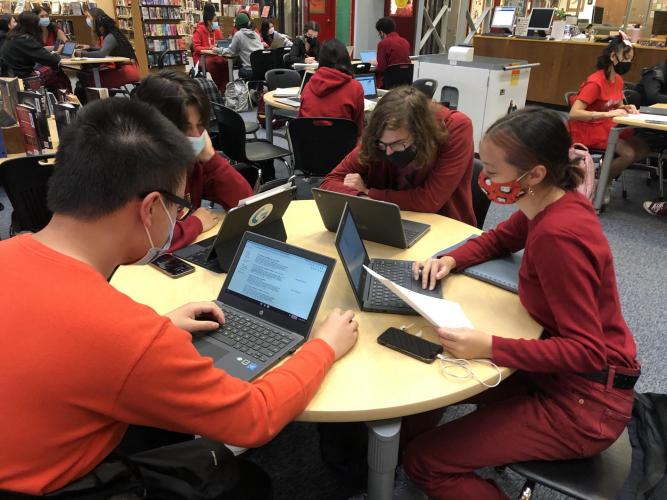 HISP Curriculum
The core curriculum of HISP thoroughly prepares students for the rigors of college. Over the course of four years, students are immersed in college-level literary works and ideas. HISP does not settle for using only standard high school textbooks. HISP teachers supplement their instruction with in-depth passages and narratives from some of the most respected writers and historians of our age. HISP students read works from authors such as Allende, Tan, Cather, Hosseini, Achebe, Morrison, and Hemmingway as well as the classics. Students are required to read and analyze acclaimed literature and discover how the themes relate to history and culture. HISP students are not merely taught information—they are taught to think. The skills of critical thinking coupled with effective and concise writing prepare HISP students well for the rigors of college course work.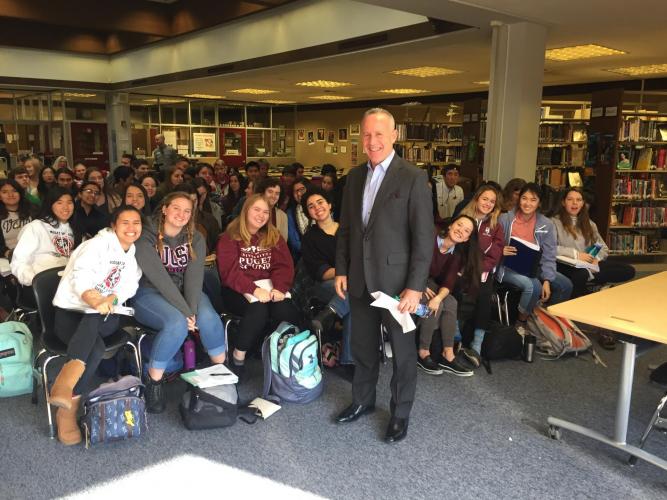 Enrichment
Added enrichment activities such as field trips and guest speakers truly distinguish HISP as a first-class high school academic program. Students benefit tremendously from exposure to a wide array of experiences both inside as well as outside the classroom. The Sacramento Ballet Company annually stages workshops for freshmen. Guest speakers ranging from politicians to religious and business leaders come into classrooms to give first-hand accounts of issues that are relevant to students' courses of study. Whether it is a trip to San Francisco to watch a performance of a Shakespearean classic or a visit to the Delta town of Locke to examine the historic plight of immigrants in our country, HISP strives to link the relevance of literature, history, and culture to the lives of HISP students today.
HISP students are encouraged to explore the world. During the summer, many HISP students travel with their teachers to various parts of the globe. Europe, Africa, Costa Rica, and the Galapagos Islands are just a few of the destinations that HISP students visit. Students find these trips to be life changing, as they gain a new perspective on how other citizens of the world live and think.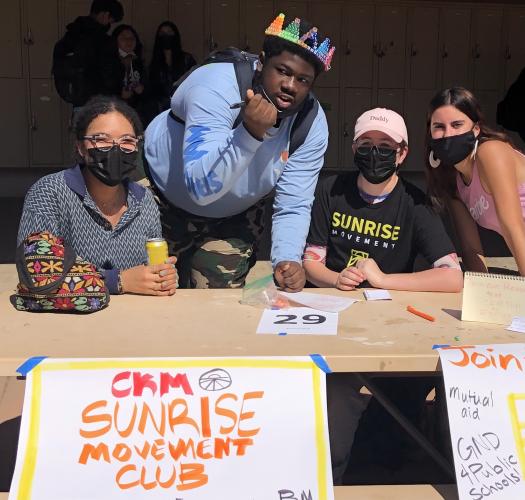 Preparing for College
The classes that HISP students take during their four years at C.K. McClatchy meet all the criteria for University of California admissions. Upon the completion of their senior year, nearly all HISP students have satisfied the A-G requirements for admission to the U.C. system.
The Humanities and International Studies Program (HISP), the brainchild of former Principal Bill Morgan, was initially discussed in the fall of 1984 as a means to increase enrollment at C.K. McClatchy High School. A committee of eight CKM teachers looked at a variety of programs throughout the state and decided to institute a four-year liberal arts magnet that emphasized international studies and included reading, writing, and critical thinking skills as part of the core curriculum.

Students who graduate from CKM's Humanities and International Studies Program continue their exploration of the world and their own personal journeys of self-discovery during their college years and beyond. HISP alumni—nearly 2,500 since the program's inception in 1985 (see HISP History)—have taken that unique global perspective gained from HISP and applied their remarkable skills and talents in a wide array of fields and in all parts of the world. Some have made their mark on the state, national, and international stage.
Humanities and International Studies Program
C.K. McClatchy High School
3066 Freeport Boulevard, Room 205B
Sacramento, CA 95818
Phone Number: 916-395-5050, ext. 503074
Contact: Brian Perry and Michael Baradat, HISP Coordinators
brian-perry@scusd.edu; michael-baradat@scusd.edu
HISP Newsletter
Sign up for the monthly HISP newsletter and alerts here.