Talented Sacramento Scholar Headed To Harvard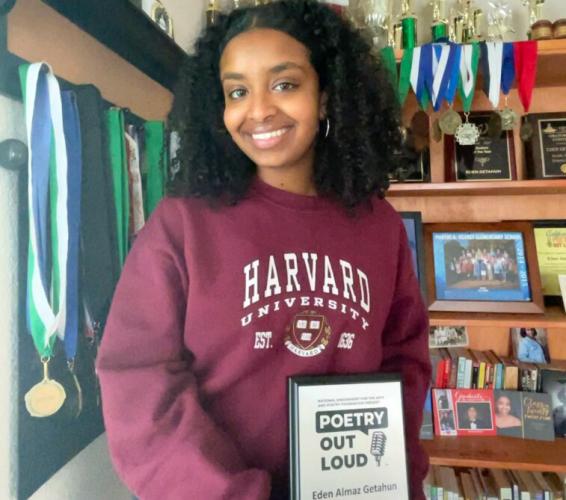 The oldest daughter of Ethiopian immigrants, Eden Getahun, has her eye on the prize.
The first generation college student is heading to Harvard University next month having recently graduated from C.K. McClatchy High School.
Before heading off to Boston, Ms. Getahun is wrapping up her participation in the 2021 Greater Sacramento Bank of America Student Leaders program. The Students Leaders program is designed to give youth access to career skills-building opportunities that give them a head start in a fast-changing job market.
Over the last two months Ms. Getahun has had a paid internship with the Boys and Girls Club of America, where she has planned back-to-school drives that will be held in Sacramento and Stockton, created weekly magazines, got to meet members of Congress, had discussions about the criminal justice system and learned behind the scenes information about how non-profit organizations function. She was impressed with the financial literacy classes provided by Bank of America.
"I feel like it's something that's really not discussed in schools or in the family that often. So teaching me about retirement savings, 401Ks, etc. was generally helpful," she said.
Ms. Getahun was one of four local students taking advantage of the program and its paid summer internship with the Boys and Girls Club of Greater Sacramento.